We are delighted to say that our album Flicker is out right now. This is a culminations of lots of writing and recording over the past 15 months so please have a listen and enjoy. There are some uplifting and happy tracks - and we could all do with some of that right now I'm sure. 
Flicker is available on all the usual streaming platforms here - but why not buy Flicker direct from us here or via Bandcamp.
What are the chances - our fellow Oxford compatriot Andy Bell (him from Ride) has also released an album in recent weeks called Flicker. We came up with the name after an incident with Jody's fake eye lashes before our December gig in Oxford - bet he can't say the same. 
Tickets are selling now for our UK tour - don't miss out and stick it in your diary and please buy in advance for Oxford, Hull, Cardiff, London, Liverpool, Sheffield, Beaconfest and Chichester. Please come and support - we've been hard at it rehearsing and getting this show right. 
There is a full interview with all of us in the mighty fine music mag Nightshift. Have a read. Along with a real nice album review.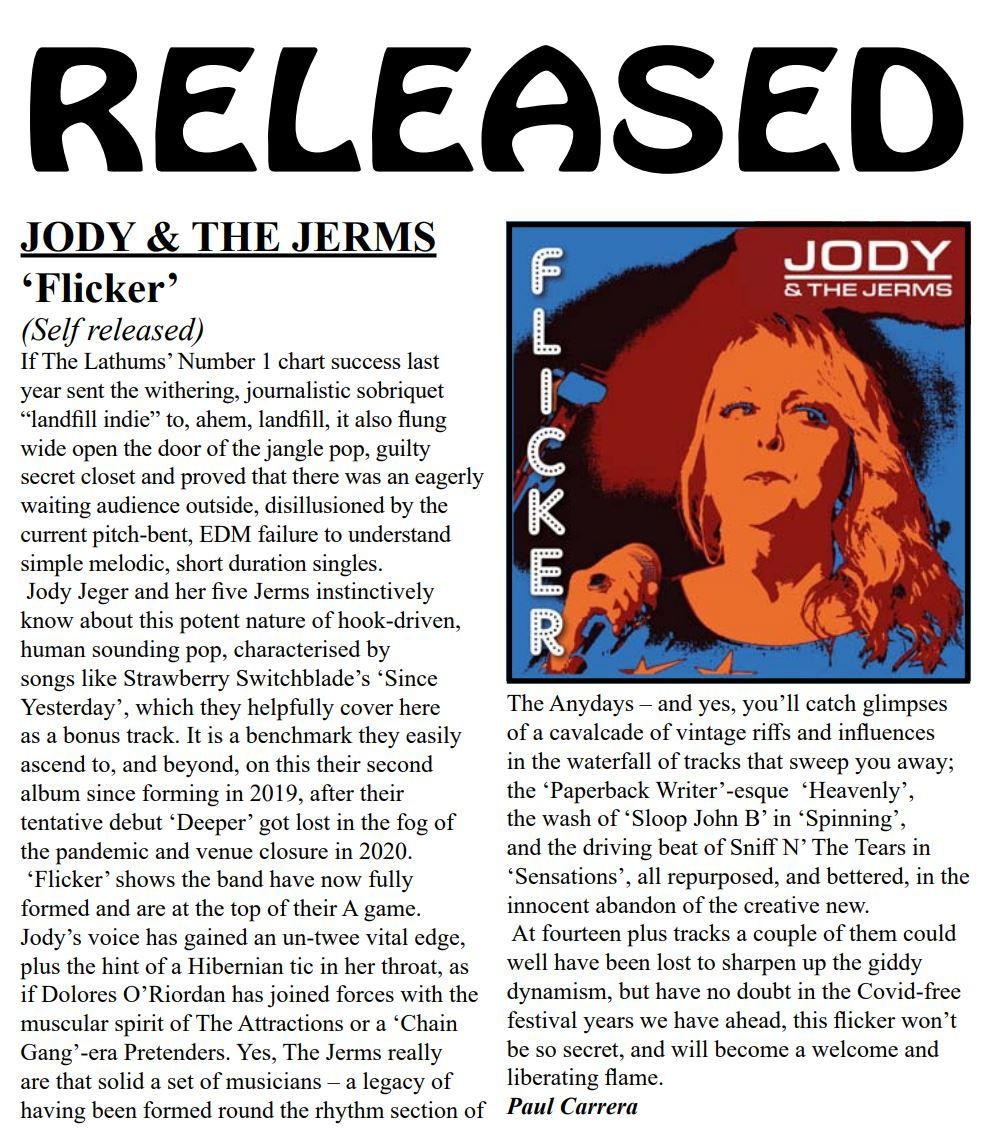 And more kind words from Oxfordshire Music Scene today:

Thanks for reading, and supporting and let us know what you think of Flicker.
JATJ x