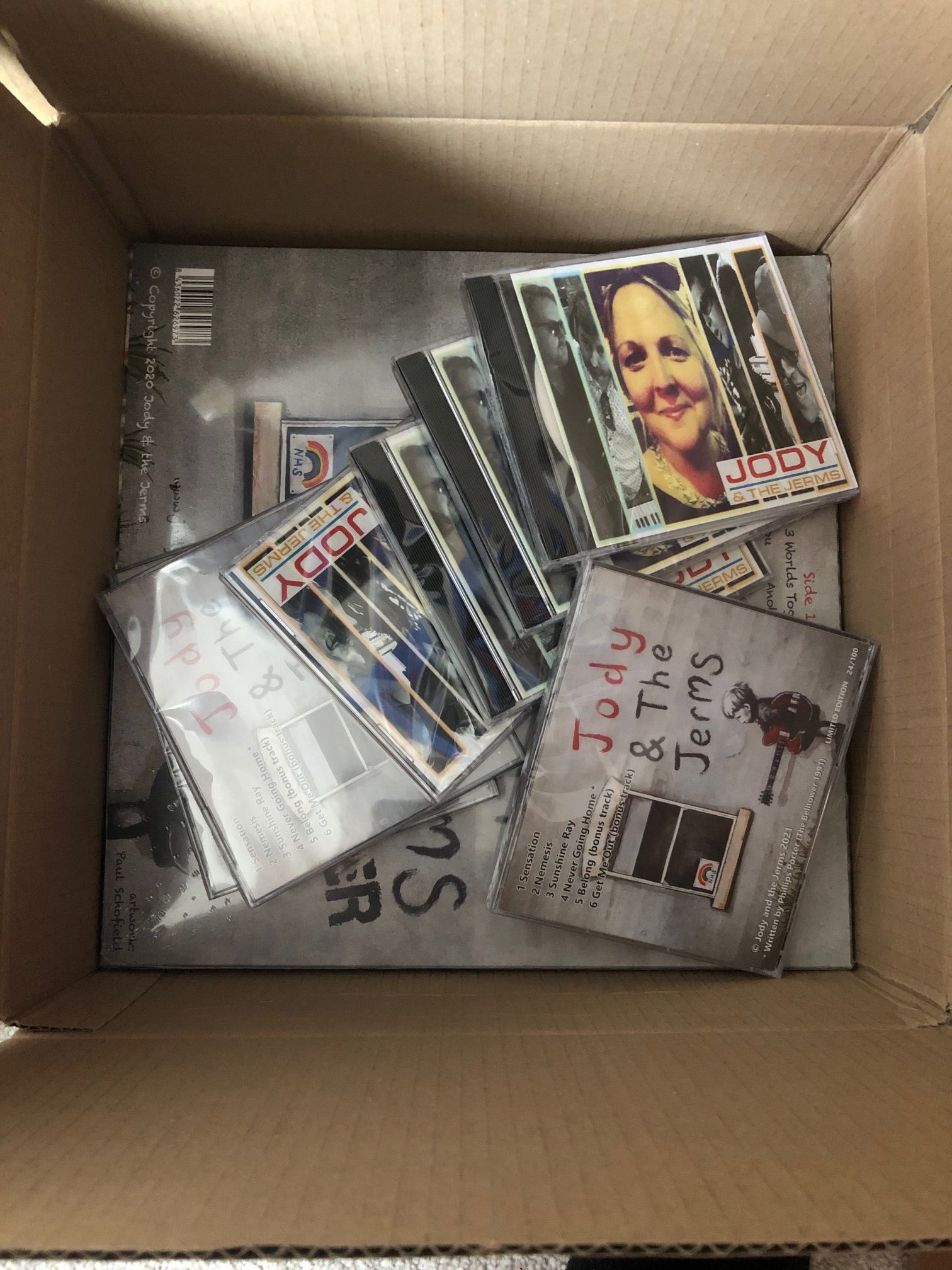 Hi y'all. 
So our new EP SENSATION released on May 10 and we are blown away by the response from everyone!
We've had some amazing radio and press support which means this big old box of CDs and Vinyl is almost empty. Head over to Bandcamp to order. Our fantastic drummer Alex Bridge also created a video for Sensation and Never Going Home - have a watch. 
So what next - we are writing everyday and rehearsing and recording again much to the delight of the pub round the corner. 
We have our first show booked for Sept 11 at the Jericho Tavern. This will sell out so get tickets in advance. 
Maybe we will get some more shows booked before then - who knows and fingers crossed. 
Thanks for all the support so far!
JATJ x